Cranstoun Church at Oxenfoord Castle
Oxenfoord Castle is a unique Scottish wedding venue for many reasons, not least because there is a pretty Victorian church just a stroll from the castle itself.
The charming Cranstoun Church sits within the country estate which surrounds the Castle and can be reached by walking through the grounds and along the enchanting, tree-lined Broad Walk. Alternatively the church can also be reached by car (or indeed, horse drawn carriage) via one of the estate lanes.
Set in a country churchyard, Cranstoun makes a lovely setting for photos both before and after a religious ceremony inside. The proximity to the wedding venue means the bride and groom along with their guests can be back at the Castle sipping champagne within minutes!
A bigger church is also available a few miles away at Crichton, so couples wanting a Christian ceremony have two options from which to choose.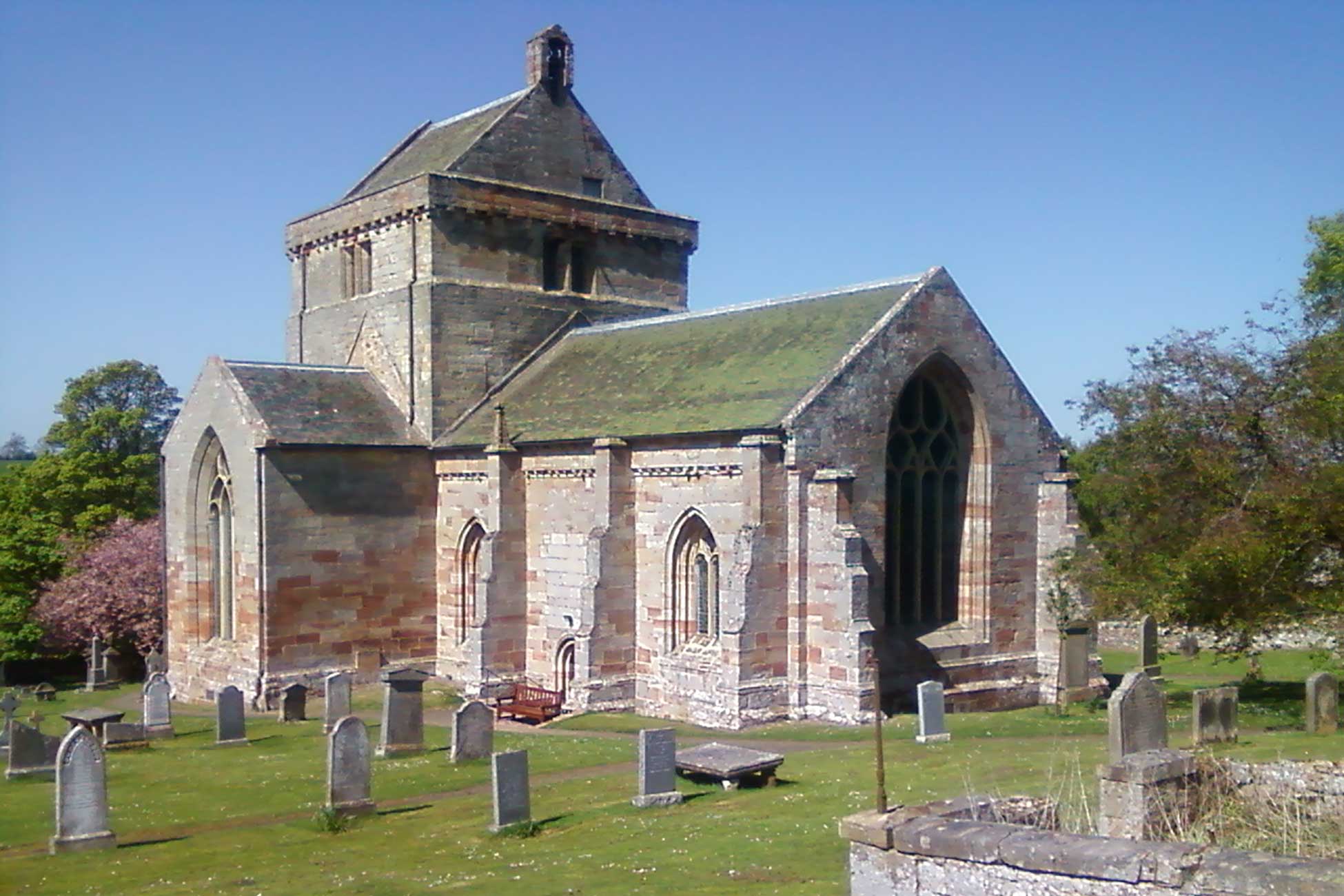 Crichton Collegiate Church